Eco Solvent Vinyl Lettering Cutting Sticker Vinyl
A 3.6 Mil thick, glossy ,bright polished flexible calendered vinyl film with permanent acrylic pressure sensitive adhesive. Our Self Adhesive Vinyl rolls are used to produce vinyl graphics, Vinyl Lettering on computer programmable sign cutting machines, Vinyl Cutters, Vinyl Plotters
Ideal for Signage , Decals and graphics suitable for outdoor and indoor use. Expected to last 3-4 years outdoors (under normal conditions), And much longer if used indoors.
we are still manufacture other advertising materials, one way vision, digital printing adhesive vinyl, cold laminating film, clear transfer vinyl, flurescent vinyl, and Luminous film etc.
1)colored vinyls Product information:
-PVC ketebalan: 0.07mm atau 0.08mm atau 0.09mm 0.10mm dan lain-lain
-Glue: gam biasa atau gam yang kuat
-Backing paper: 120g atau 140g
-Width: 0.61m atau 1.22m
-Color: Merah; Coklat; Kelabu; Beige; Kuning; Orange; Merah jambu; Lilac; Cyclamen; Biru; Hijau; Teal; Putih; Hitam; Emas; Perak dan sebagainya
Item
Value or Conclusions
PVC Film
Composition
Monomeric glossy & matte PVC film,highly stabilized,calendared



Color
More than 30 (white/black/red/green...)
Thickness
80 microns (0.08 mm)+-5%
Weight (g/m2)
110 g+-2g / m2
Shrinking
<0.9%
Opaque
95%
Durability
2 years (in normal situations such as without pollution or direct sunshine irradiation)
Adhesives
Adhesive Type
White acrylic adhesives
UV resistance
Average
Temperature Range
-25oC ~ 85oC
Tack
Test while adhering to stainless steel, 550 N/m
Final Tack
Test while adhering to stainless, 700 N/m
Release Paper
Type
Single clay-coating silicone backing
Colour
White
Weight
120g/sqm+-5g
Thickness
140 microns (0.14 mm)
Storage Period
1 year (Storage temperature of 20 oC, relative humidity of 50~55%
Outdoor Durability
2 years (vertically hung)
Size
0.61/1.22m*50m,etc
Ciri-ciri:
1) Rintangan cuaca baik untuk filem dan pelekat.
2) Permukaan berkilat atau matte disediakan.
3) Banyak jenis warna untuk pemilihan.
4) Kehidupan 1-3 tahun dalam aplikasi luar.
Permohonan:
Tandatangan dalaman / luaran yang digunakan secara meluas, pengiklanan promosi dan tempat jualan sementara.
1) Untuk papan tanda jangka panjang, panel pameran dan pameran.
2) Label produk.
3) Lembaran akrilik, kotak cahaya, pemotongan komputer.
4) Mudah memotong sebarang surat, logo atau bentuk khas dengan memotong plotter.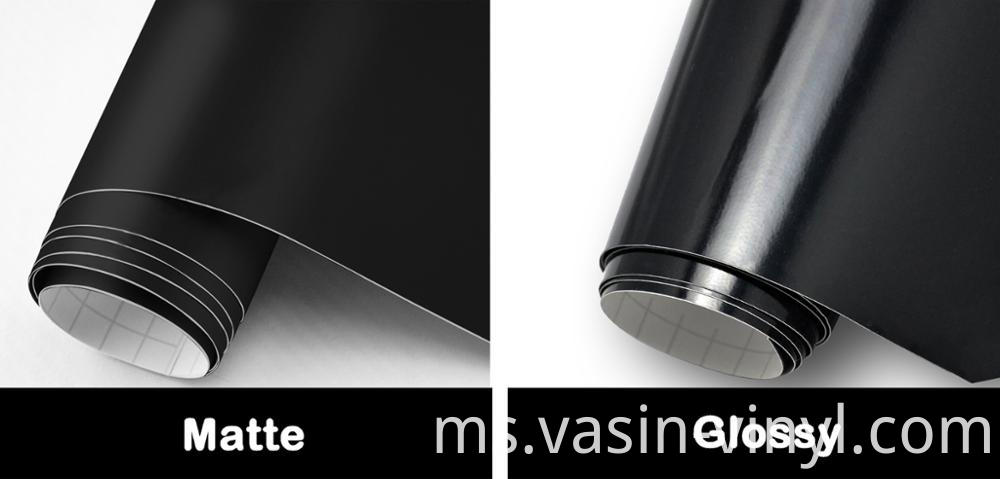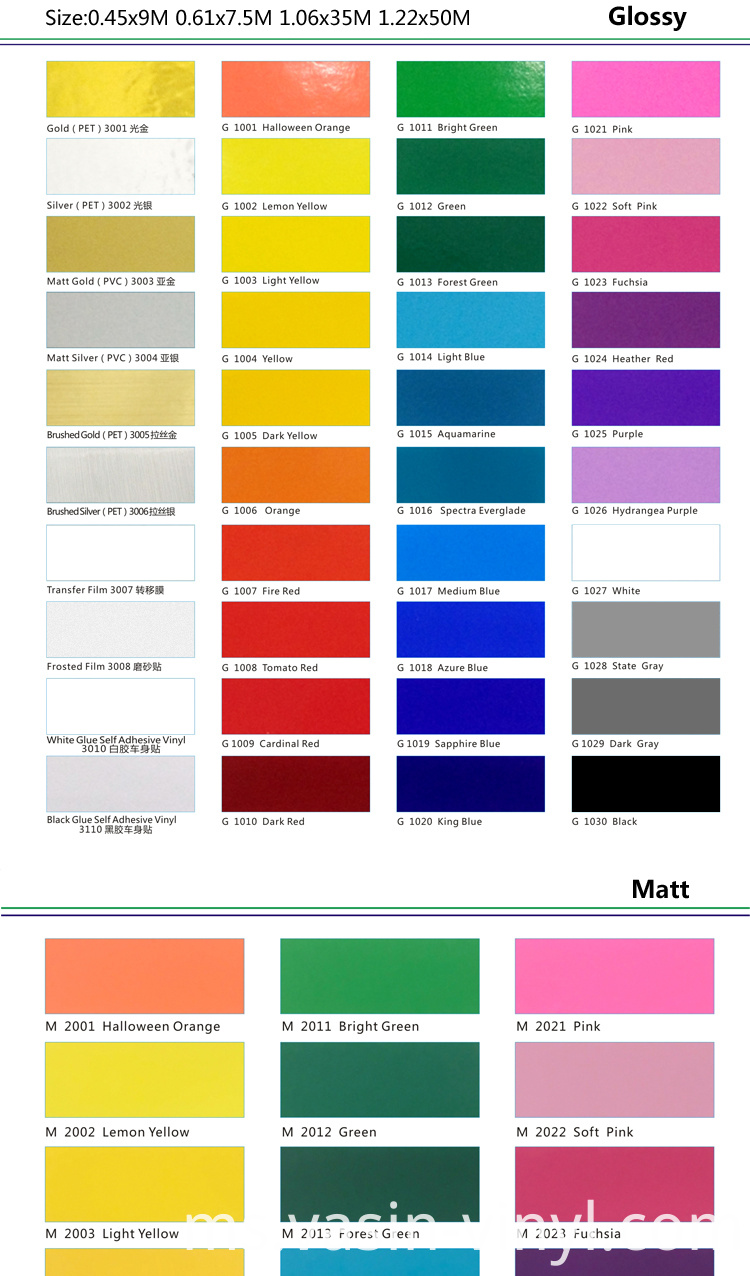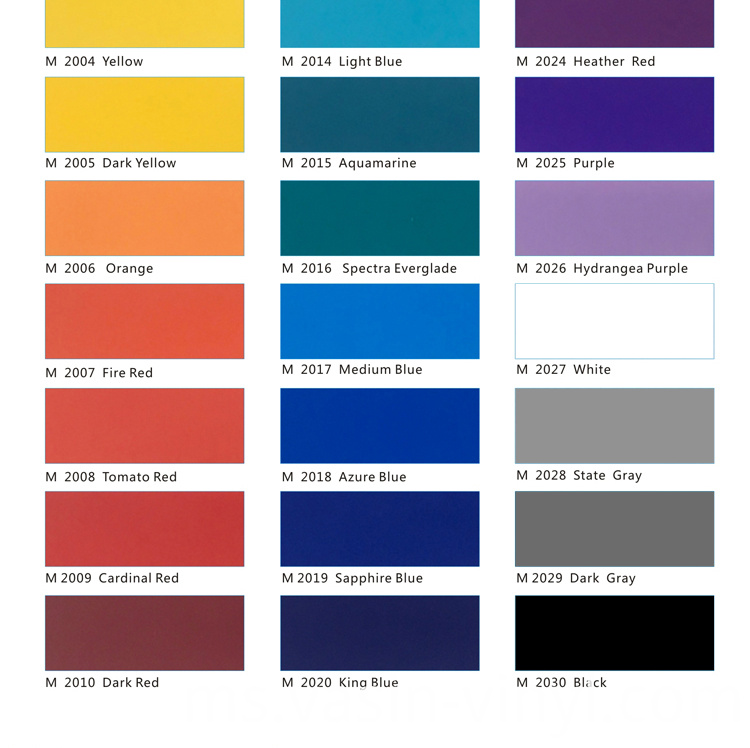 Kategori produk : Vinyls Pengiklanan > Memotong Filem Vinil